We are excited to announce our new partnership with the Honnold Foundation! Founded in 2012 by professional rock climber Alex Honnold, the Honnold Foundation awards grants to organizations and initiatives worldwide that are using solar energy to improve human lives and reduce environmental impact. This year, we are one of the organizations that has been selected for a Honnold Foundation grant from a field of over 800 applications across 89 different countries!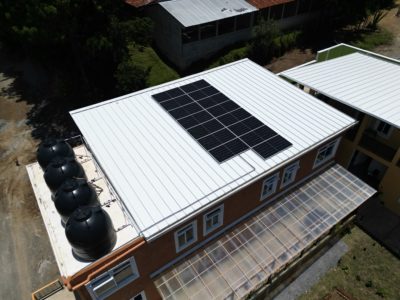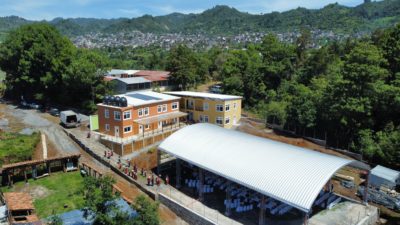 The award will help us continue our work of bringing high-quality education and holistic support for our students at Colegio Horizontes. A solar-powered school will provide students with dependable access to the electricity that provides critical lighting and internet access so they can stay focused on their studies and achieve their goals, allowing us to deepen our impact and develop the next generation of female leaders in Chajul. And, the opportunity to have solar panels allows for hands-on STEM learning opportunities for students while setting a positive example of sustainable energy use for our community.
The system will support lighting in the school classrooms and offices, ceiling fans, projectors, computers for teachers and students, kitchen appliances, Wi-Fi routers, dehumidifiers, water pumps, heaters, and much more. Students are learning the importance of utilizing the natural resources available in the community in the form of ample sunlight that provides a tailored solution to the ongoing problem of access to electricity due to Chajul's remote, rural location and as an overlooked community with limited government resources.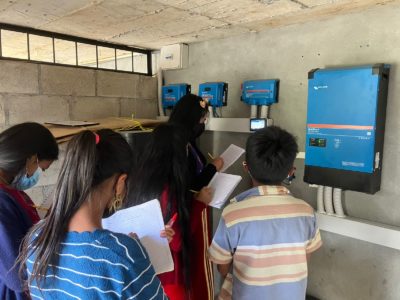 Last month, our science teacher David led an activity on the importance of renewable energy. He taught students how our solar panels work to power the needs of our school. Our students were able to learn about the detailed process of how energy is converted and stored, as well as the importance behind environmental stewardship. Parents reported back that students have eagerly shared their new knowledge of the environment and how to protect natural resources, incorporating new ideas into their households.
If you would like to learn more about our partnership with the Honnold Foundation, you can visit our partnership page on their website at www.honnoldfoundation.org/partner/limitlesshorizons

📸 : @willcall.media
📸 : @shimizujones
📸 : Building Goodness Foundation