As we settle into a new year, we would like to take a moment to reflect on all the major milestones of 2022. At Limitless Horizons Ixil, it was a year to remember, and we couldn't be more grateful to you for playing a role in this success! We would also like to take this moment to thank all who donated to our end of year campaign, which was hugely successful. You helped us not only reach our $50,000 match, but surpass it, with the funds necessary to kick off our upcoming school year! 

While we look forward to sharing our annual report later this year, we wanted to recap some of the big moments in our first year of Colegio Horizontes!
---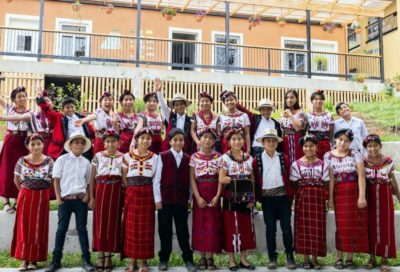 We welcomed our first class of 24 7th grade students to Colegio Horizontes in January, utilizing our library and office space for the first 6 months of the school year. We became the first in the region to have a full-day, girl focused, holistic school, combining leadership, mentorship, entrepreneurship, and community service with academics.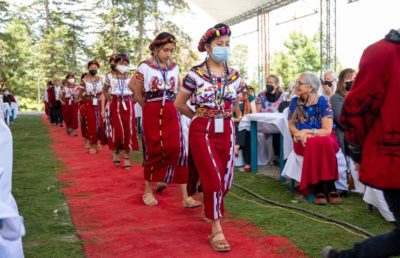 In July, we held the grand opening celebration for the newly constructed Colegio Horizontes facilities! We celebrated the new school alongside our students, families, staff, national and international visitors, and partners.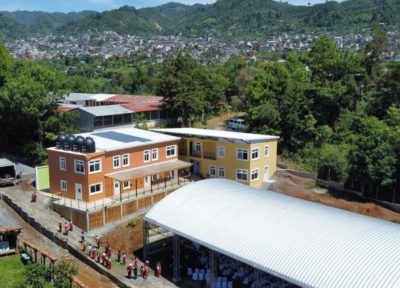 We completed the construction of our two school buildings and CommUnity Pavilion Sports Court, installed solar panels with the support of the Honnold Foundation, & built and planted vegetable gardens on campus to be incorporated into the science class curriculum and used in school meals.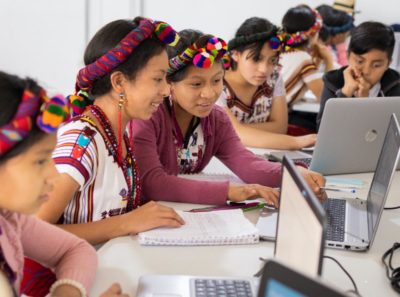 All 24 students excelled in their first year of middle school,
blowing us away with the leaps and bounds of academic, confidence, and critical thinking progress made throughout the year, despite the learning losses that had accumulated throughout the COVID-19 pandemic.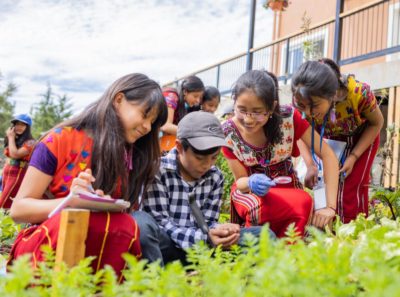 We were the only school in Chajul to be open for daily, in-person classes throughout the 2022 school year, while most others continued to provide hybrid classes.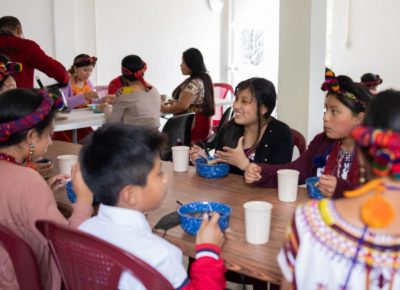 Students were given 2
 healthy meals per school day
, improving their ability to focus in school, and visibly transformed their appearance to a healthy, well nourished
weight and glow that many of them lacked when beginning school.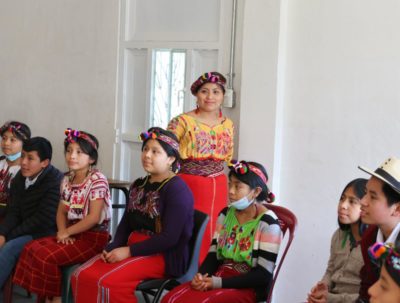 We held 134 hours of Expanding Horizons Preparation Classes, to prepare our incoming students for middle school, and selected our second class of 25 students who will begin 7th grade this month.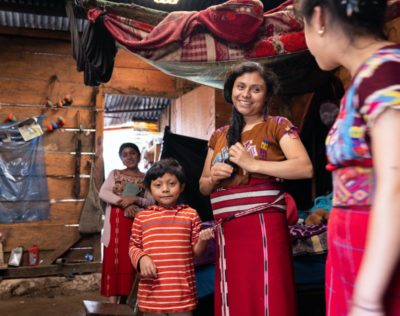 Our mentorship team held 7 family workshops and 182 home visits, 
in addition to individual student meetings and 3 hours of weekly group mentorship, designed to help students build healthy life skills such as nutrition, sanitation, financial literacy, family planning, and effective decision-making skills.
---
As we go into our second year of
Colegio Horizontes,
 and double the size of our student body, we truly can't thank you enough for helping to make 2022 such a success. 
Together, we are educating and inspiring Chajul's youth to become changemakers, entrepreneurs, and empowered leaders! 
Thank you, gracias, and ta'n tiuxh from the entire Limitless Horizons Ixil team!