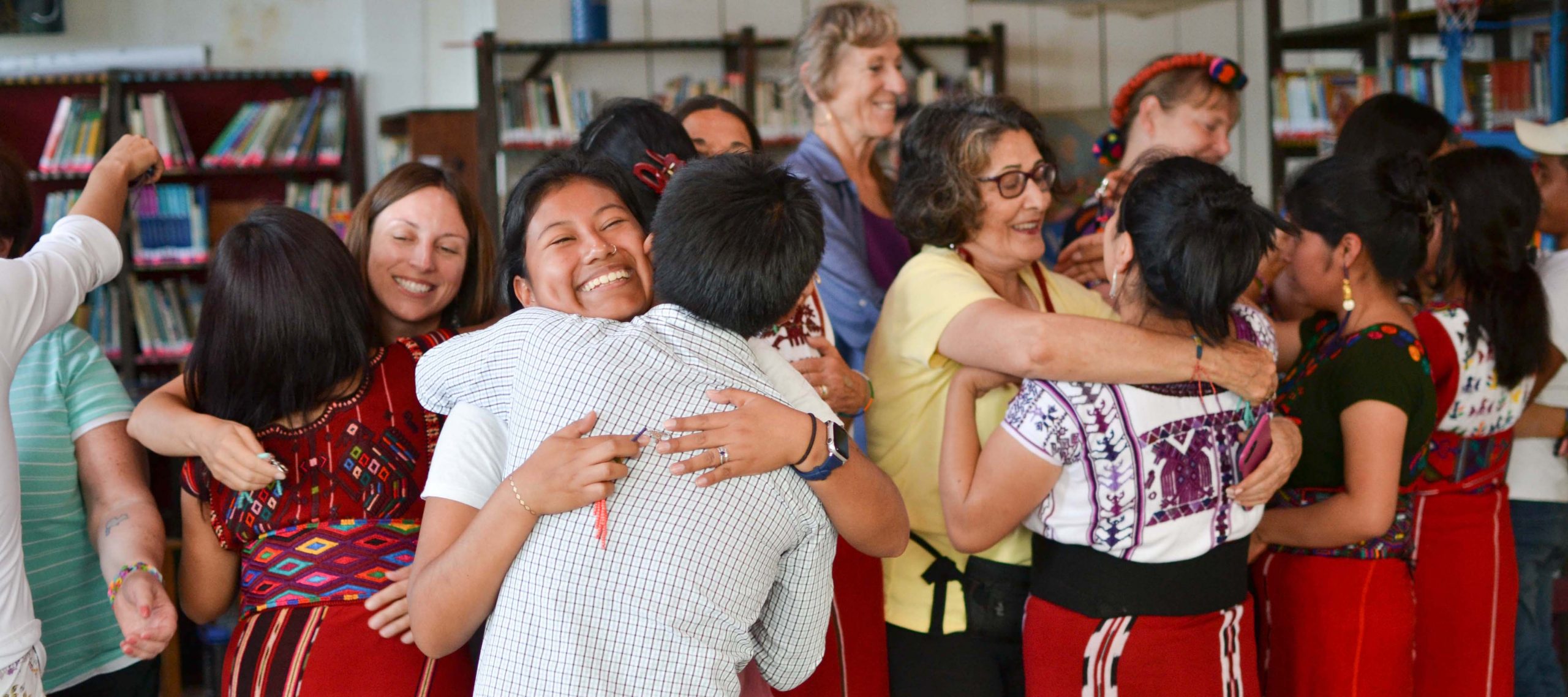 "Overall, my trip to Guatemala was much more than a vacation. It was a learning experience, a sharing of stories, an opening of the heart, a view into harsh realities;
it was… sharing connection, laughter, and smiles." 
— Julie, Community Engagement Trip Participant, August 2019
Community Engagement Trips
Embark on an exciting travel opportunity that combines learning, service, and exploration! Limitless Horizons Ixil's community engagement trips are an amazing opportunity to learn about the Maya Ixil culture, history, and daily life, as well as make a huge impact in the lives of Chajul residents. Visitors have the unique cultural experience of observing classrooms, engaging in dialogue with teachers and students, hearing from families about their experiences, and contributing to the community by engaging in meaningful service work alongside community members. Located in a beautiful and remote mountain setting, trip participants will experience a range of intimate and unparalleled experiences and activities.  View a sample itinerary here!
Custom Trips
You can understand our community and our work even better if you experience it. Come visit!
Limitless Horizons Ixil also organizes custom trips for self-formed groups (of 6+) who want to learn more about Chajul and the Ixil region, as well as international education and community development. This travel experience is typically unavailable to tourists, as Chajul is isolated and nearly impossible to navigate without local connections. Visitors have the unique opportunity to be immersed in Chajulense culture, meet youth and families engaged in Limitless Horizons Ixil programming, and volunteer with service projects that make a difference in the community.
Our trips for visiting groups stimulate the local economy through the employment of Limitless Horizons Ixil families and other Chajul residents who host cultural activities in their homes, act as guides, cook meals and snacks, organize hotel stays, and have an opportunity to sell their artisan goods. These experiences provide our youth and families with valuable skills, promote the rich Ixil culture in the context of Chajul's poverty, and bring about economic development opportunities.
Limitless Horizons Ixil has been host to groups of educators, university and high school students, donors and sponsors, and more! If you are interested in visiting Chajul or in developing a personalized trip for your class, club, or company. See our full activities list here. 
If you will be traveling to the region independently and would like to visit us, we always welcome visitors and are often able to arrange various activities for smaller groups as well.
Please email [email protected] for more information.