Limitless Horizons Ixil strives to build effective and sustainable programs to advance our mission and drive change in Chajul. We set goals and measure results on an ongoing basis, using the data to make evidence-based decisions that will improve our programs. We especially value participatory evaluation methods as a meaningful way for program participants to share their insights with us while developing their own critical thinking skills and community awareness.
So what does success mean to us? It means meeting our mission of empowering individuals with the skills needed to effect the change they want for their community. It means children knowing how to read and teaching a friend; students eager to get an education, make informed decisions about their future, and gain skills to share with their community; mothers being able to support their children's development with the simple purchase of a notebook and an understanding of school requirements. It means community change, created both by and for the people of Chajul. That is success. And we see it every day. 
Our Impact
226 s

tudents supported to attend and thrive in school, including 151 girls. 

470 a

ctive library members, and 100% of library members say reading is important, and that the library helped them do better in school.

4 f

emale graduates among the first women in Chajul to secure university degrees.

81% of alumnae had their first child at age 23 or older, compared to just 16% of their mothers.

Chajul's graduation rates for girls tripled between 2010 and 2016 for both middle and high school.
Saber Sin Límites (Limitless Knowledge) Community Library
In 2010 we opened Chajul's first community library in order to support children's learning by providing an educational space outside the structured classroom. Today, the library has served over 2,000 members with homework help, literacy initiatives, and significant learning resources including over 8,900 books, with more than 4,000 individual titles.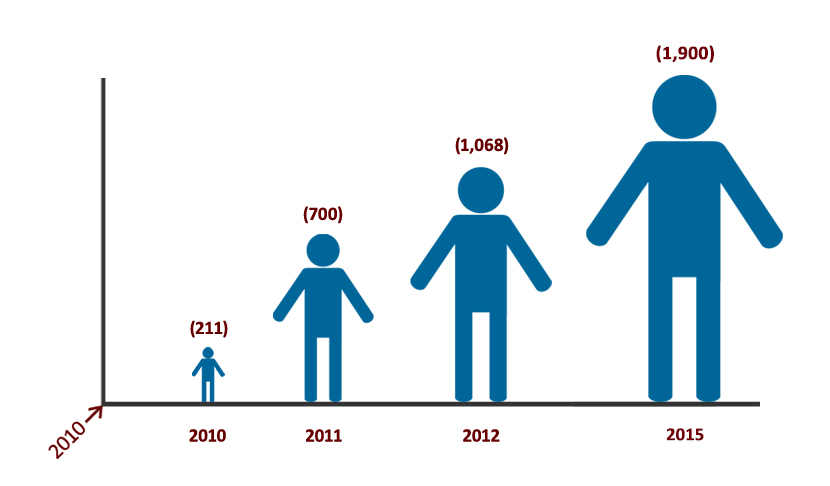 For library users, time in Saber Sin Límites provides a powerful introduction to both literacy and learning. 94% of library users between the ages of 4 and 12 like to read in their spare time, a promising change for a community where 39% of adults are completely illiterate. 100% of users recognize that academic success is important to achieving their dreams. By working with students from an early age, we are many children's first teachers, and we help bridge educational gaps in the under-resourced local school system.

We see success at Saber Sin Límites every day as we host eager readers and avid learners. We saw Mardoqueo transform from shining shoes to leading reading club. Meet Mardoqueo and learn his story.
Youth Development Program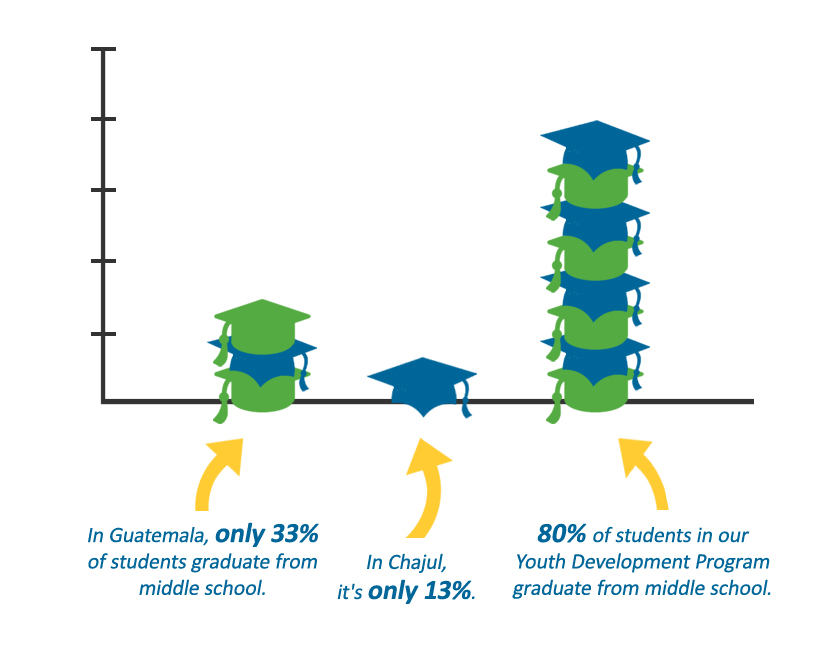 The Youth Development Program provides youth with financial support along with the academic and personal support services they need to take advantage of their educational opportunity.
In a town where many adults did not attend school at all, we are thrilled that our youth are a new generation of educated community members.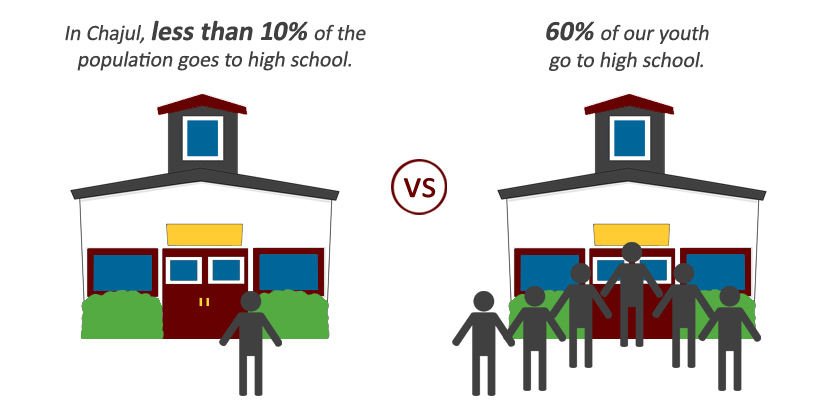 Most Limitless Horizons Ixil youth are in the first generation in their family to access a middle school education, and with every year they remain in school, they increase their understanding of their community's needs and gain the skills they need to create the changes they want to see. Even more promising are the initial results from our first four high school cohorts: of 60 scholars, 46 graduated, 19 are attending university, and 11 work in community development initiatives in Chajul.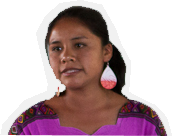 We see success as we watch youth like Josefina, one of the first scholars we supported, develop into community organizer promoting safe cook stoves. She is a high school graduate, a university student, and a member of Chajul's budding professional class. She is a leader.
Meet Josefina and learn her story.  
Artisan Program
Few women in Chajul are able to earn an income, but our Artisan Program is changing this by providing women with the opportunity to put their traditional weaving skills to work for a fair paycheck. The Artisan Program has more than doubled the income of mothers and youth by providing them with work at a fair wage. This income not only buys food but it buys decision-making power. For the first time, a mother can buy her child a notebook or pay for her child's healthcare expenses, rather than needing to ask her husband for money to support their child to thrive.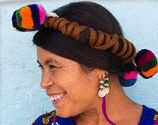 We see success when our weavers drop off weavings and pick up paychecks each week. Before weaving in the Artisan Program, Maria had never earned an income. Instead, she had to rely on the unpredictable support of her alcoholic husband. Today, Maria earns enough to support her family as the primary breadwinner. Meet Maria and learn her story.