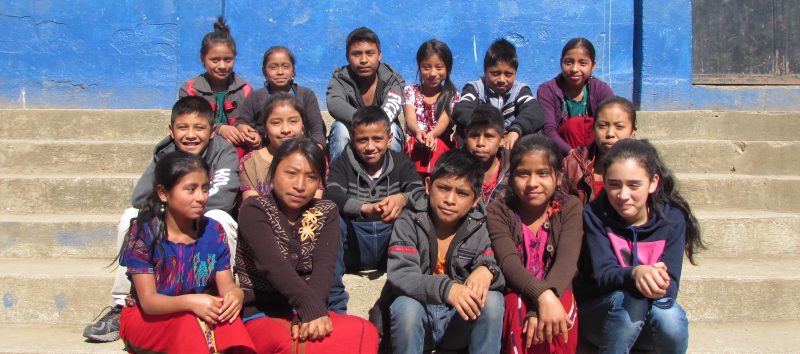 Introducing Our New Scholars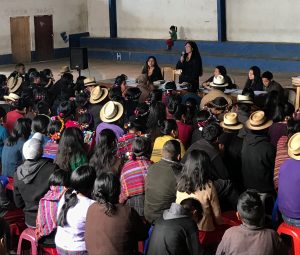 Limitless Horizons Ixil was thrilled to welcome 15 new middle school scholars 
into our family in recent months!
Each of these youth and their parents met with continuing scholars, their families, and staff to share goals and expectations of the 2017 school year. It was a lively day, full of excitement and anticipation,
and we are thrilled by how committed all of our parents are to supporting their children's education. Most of all, we are ecstatic about our scholars' commitment and dedication to their studies. We are so proud of each of our students this year, both
new and returning.
To prepare them for the demands of attending classes and studying in Spanish (their second language), new scholars also participated in Intensive Spanish I and II courses that we coordinated during their school break. We are proud to report that all students passed and are successfully integrated into their school's classes, where instruction is exclusively in Spanish.
We are immensely proud of our new scholars and their hard work and dedication, and we are excited to see what they will accomplish!
A New Face for the Library
 Chajul's Saber Sín Límites (Limitless Knowledge) Community Library has a new look!
Earlier this year, a group of international volunteers visited Chajul and worked with our Guatemalan staff, youth, and community members to create a beautiful new mural and sign for our library. Images were selected to highlight Chajul's traditions and the library's values.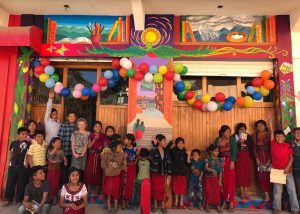 We love the new look, but beyond just the pleasing aesthetic, library membership and participation have increased since the change. Many of our newest members expressed that they were drawn in by the inviting design or didn't know until they saw it that there was a public library they could join! The sign also displays our name in Ixil–the Maya language spoken in Chajul–as an invitation to those who don't speak Spanish.
We are elated to have such increased visibility in the community and excited by the new families we are now able to partner with as a result.
Interested in visiting Chajul and helping with a project like this? 
Support Our Mothers with Gifts for Yours

Looking for another way to support Limitless Horizons Ixil?
Mother's Day is a month away! Consider a personally woven scarf or hand-crafted piece of jewelry, designed and made by our talented artisan mothers.
Scholar Spotlight: Manuela Bety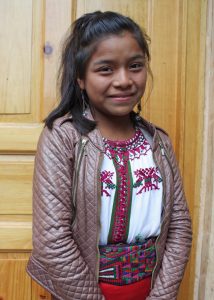 Manuela Bety is 14 years old and in her 2nd year of middle school as a Limitless Horizons Ixil scholar. She is the 6th of 8 children in her family. Her favorite subjects are art and Spanish, and in her free time, she can be found weaving huipiles (colorful traditional blouses) and helping her mother around the house. With the help of Limitless Horizons Ixil and supporters like you, she will is the first in her family to study beyond middle school.
As a dedicated student with a compassionate heart, Manuela Bety has her sights set on becoming a doctor in order to improve the health of her community. She is a goal-setter, continually working to improve her study habits and learn as much as she can in her classes. With her aptitude and determination, we have no doubt that she will be a great asset to Chajul as a medical practitioner.