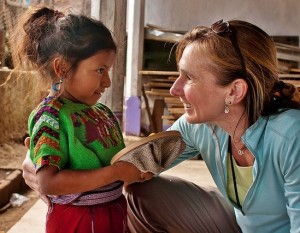 July 18-28, 2020
Embark on an exciting summer travel opportunity that combines learning, service, and exploration! Limitless Horizons Ixil's Community Engagement Trip is an amazing opportunity to learn about the Maya Ixil culture, history and daily life as well as make a huge impact in the lives of Chajul residents. This is a unique opportunity to observe classrooms, engage in dialogue with teachers and students, hear from families about their experiences, and contribute to the community by participating in meaningful service while working alongside community members. Located in a beautiful and remote mountain setting, trip participants will experience a range of intimate and unparalleled experiences and activities.
Want to know more about Limitless Horizons Ixil's programs? Watch this video.
Trip Price: $1,500* (not including flights or travel insurance)
*$1,000 is tax deductible and goes towards supporting Limitless Horizons Ixil's mission and the service work you'll engage in on the trip
I found the Limitless Horizons Ixil experience to be moving and thought provoking—a special trip that combines learning and meaningful service in an isolated community—my heart remains there.
– 2015 trip participant
Trip Highlights
Discover. Visit the home of a local family and prepare the region's traditional dish of boxbol, practice back-strap weaving, or learn to make tortillas. Gain unique insight into the daily routine of a Chajulense family with an optional homestay experience.
Learn. Immerse yourself in the local Maya culture with a lesson in the lyrical Ixil language. Gain an understanding of education in Chajul by visiting local schools and hearing directly from students and teachers. See how our unique approach supports sustainable development and local empowerment. Take a journey into Guatemala's recent past, and learn about the country's 36-year civil war from the personal experiences of a local guerilla and survivor.
Serve. Put your skills and passion to work supporting local teachers, building local infrastructure, helping children in our library, and more.
Explore. Hike through the beautiful hills of the Guatemala Highlands, take a boat tour of Lake Atitlan, visit a sacred Maya site, and shop at the famous artisan market of Chichicastenango.
Get to know Limitless Horizons Ixil. Meet Limitless Horizons Ixil's staff and see first-hand how our library, Youth Development Program, and Artisan Program are enabling significant community-driven progress in Chajul.
Register today for this eye-opening adventure of a lifetime!
Questions? Contact [email protected]