We are so happy to share some exciting news! In recent months, you have read about a wonderful family, the Imuls. You have followed the Limitless Horizons Ixil success stories of Josefina and her journey to university, Eliseo and his path to becoming a nurse, David the head librarian in our community library, and Noé, the young nephew who is in the midst of his education and starting high school in 2017.
As 2016 came to a close, our staff in Chajul was busy reading Youth Development Program applications and interviewing potential scholars and their families. Interested Chajul students participate in an intensive selection process and are selected based on financial need, academic achievement, and personal motivation. We are excited to report that one of our 16 eager new scholars will be continuing the Imul family tradition.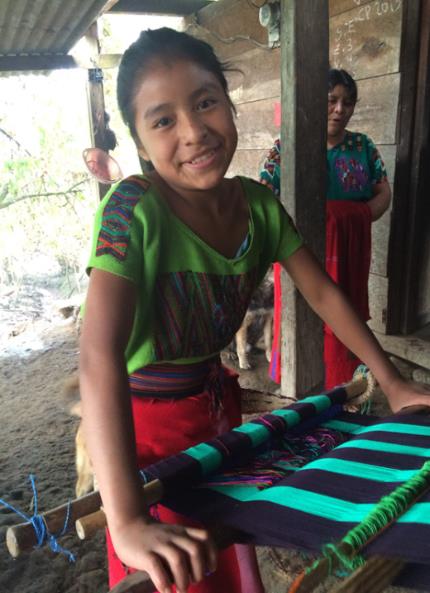 We are proud to introduce Isabela Leisvi Imul Mendoza! Leisvi is Noé's younger sister and niece to Josefina, Eliseo, and David. Josefina is Leisvi's role model. But unlike Josefina, whose initial goal was to graduate from middle school, Leisvi intends not only to go to high school, but on to university to become a doctor. She wants to serve the many families in need in her community.
Josefina's father, Juan Imul, the patriarch of the family, has had a major change of heart towards education over the last 12 years. Where he once was wary of Josefina even attending middle school, he is now incredibly proud of her university degree and career. Today, he is a great source of encouragement for his granddaughter Leisvi.
Leisvi is a charismatic girl with a strong desire to study, help her family, and become a change-maker in her community. We are so excited to work with Leisvi and her peers to reach their educational, career, and leadership potential.
Please join us to be a part of this dynamic young girl's future by making a gift to support all of our incoming Limitless Horizons Ixil scholars. You may also want to consider sponsoring a scholar like Leisvi.
From our families to yours, we hope for nothing but the best for you and look forward to keeping you apprised of our progress as the year continues!
Help the Leisvis of Chajul by donating or sponsoring today! Your gift will support community transformation, one scholar at a time.