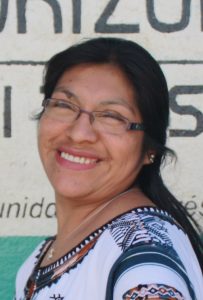 It is with great joy that I am writing to all of you. Since 2009 I have been the director for Limitless Horizons Ixil in Chajul, Guatemala. I cannot believe how fast the years have gone by and how much we have grown. I spend so much of my time working with our scholars and their families that I do not often reach out to you, our Limitless Horizons Ixil supporters. 
We count you—our friends, donors, and sponsors—as critical members of our extended Limitless Horizons Ixil family who are creating change in my community. The Chajul I see today is vastly different from the one I grew up in during the Guatemalan Civil War, where survival and basic needs were the only focus, and educational opportunities were only a dream. The programs you support today have a huge impact, starting with childhood literacy programs in our community library, to ever-expanding programs for our middle and high school scholars.
We have helped to change the way people see education and their expectations for their futures. The youth in Chajul are no longer thinking that middle school is unobtainable; they now strive to graduate from university. Chajulense families are setting their hopes higher for their children and are actively supporting them while they pursue an education, a professional career, and leadership positions in Chajul. None of this was possible just a few short years ago.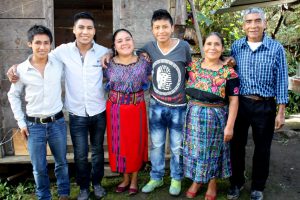 For the past 9 years I have had the pleasure of working with the Imul family. They are the essence of what we mean when we talk about supporting families in Chajul. With eight living children, this family has seen sadness and heartbreak. During the 36 year long civil war the family lost their land, all their possessions, and numerous family members. Over time, the family was able to acquire a small piece of land for subsistence farming, earning less than $2 a day.
Like most parents in Chajul, including my own, Mr. and Mrs. Imul were never educated. They could see no way of covering the cost of educating their five boys, let alone their three girls. In 2004, their youngest daughter, Josefina, came home to tell her parents that Limitless Horizons Ixil's founders Katie and Pedro were offering her a scholarship to go to school. After Katie, Pedro, and the family met and discussed the importance of education, Josefina and her two brothers, Eliseo and David, became Limitless Horizons Ixil scholars.
This year Josefina graduated from university with a social work degree (one of the first women in Chajul to achieve a university degree), Eliseo graduated as a nurse just last month, and David is working towards his university degree (while working full time as our Head Librarian). I am very impressed with the accomplishments of the Imul family and the support Limitless Horizons Ixil has been able provide. It brings me joy to support this motivated family.
Mr. Imul shared with me:
"Limitless Horizons Ixil has changed the life of my family. As parents we want the best for our children. We have seen them achieve great things through many sacrifices. Their reward is graduating and being on their way to a better future. Hopefully their children will have the opportunity to study, perhaps without the same complications of their parents. We want them all to have a good future."
We invite you to be a part of providing resources and opportunities for




families in Chajul like the Imuls. Make a life-changing gift today.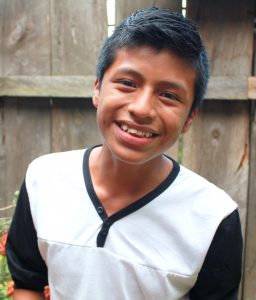 The dream of a better future for the next generation is being fulfilled today by the Imuls' grandson, Noe, who is about to start high school as a Limitless Horizons Ixil scholar in our Youth Development Program. The Limitless Horizons Ixil that Noe knows today is vastly different from the one that Josefina, Eliseo, and David knew. Gone are the days of working out of a local family's tiny living room and having only a small corner stall for the library.
Today, Noe arrives at a building with office space, a computer lab, an artisan workshop, and a classroom, in addition to the clean, well-lit library his uncle David manages. Rather than receiving just a scholarship, Noe is also receiving comprehensive support through workshops and topic-specific tutoring in math, science, English, and Spanish. In addition to academic support, he is eligible for individualized support services, provided by our partners and local staff, who receive special training in counseling and other health and wellness areas.
I am proud to say that the Limitless Horizons Ixil Noe knows is expanding—scholarship opportunities will grow 25% over the next 2-3 years, and successful alumni in our workforce training initiative will have an opportunity to apply for university or vocational scholarships. Our library services are also growing. Noe and his friends are now able to borrow library books, have access to web-based resources, and attend more language and literacy programs than ever before.
We are also expanding alumni services with artisan training and work opportunities, job-search support, small business development training, and community engagement activities. Our community engagement trips also provide an opportunity for our families to learn about other cultures, expanding horizons for both them and our visitors. These trips provide a significant source of income for families like the Imuls who lead activities, prepare meals, and more.
Since 2004, we have worked with over 150 families, 195 scholars, 45 alumni, and 1,900 library-goers, and we have BIG plans to grow these numbers over the next several years! We need your support with a contribution this season to serve more youth and families in Chajul, and to expand our work and grow our impact.
When I was speaking with Mr. Imul, he summed up my feelings perfectly and left me with these parting words to share with you, our extended Limitless Horizons Ixil family:
"Thank you for everything you are doing for so many families who you do not know. You are contributing to the development of a community. Because of you, many more of our youth are in school and this is all possible with the support of Limitless Horizons Ixil and their many supporters."
With sincere gratitude, from my family to yours,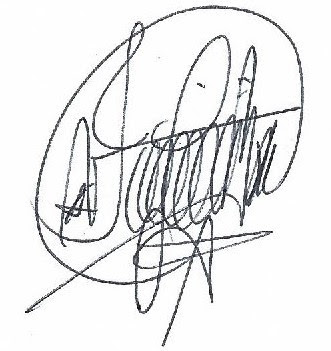 Verónica Yat Tiu                                in collaboration with                       Katie Morrow
Managing Director                                                                                       Executive Director and Co-Founder
P.S. I would like to extend a warm invitation for you to visit me and the rest of the Limitless Horizon Ixil family in Chajul for an amazing 10-day experience with our community engagement trip this summer.