Five years ago, when our new school in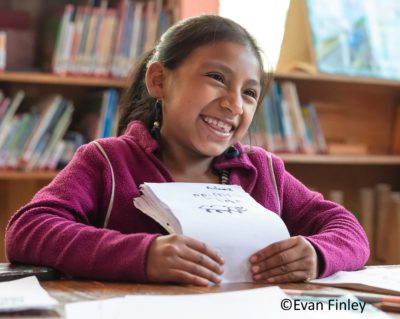 Chajul was just a pipe dream, we knew one thing for sure: we needed to make it happen to provide girls with safe, quality, and innovative education. We've been blown away by the supporters who have gathered around our mission over the years, and allowed us to help girls access the opportunities they deserve in rural Guatemala.
Two of our supporters wanted to share with you why they decided to support girls & education in Chajul.
"As a Guatemalan and the director of the Luis von Ahn Foundation, with our mission to advance the rights of girls and ensure marginalized Guatemalans have resources needed to cultivate solutions that can transform our country, I am proud to support Limitless Horizons Ixil's critical work with indigenous youth. Investing in girls' education is a research-proven way to break cycles of poverty, elevate underrepresented voices, and bring innovative leadership to Guatemala. 
I've seen Limitless Horizons Ixil develop a strong pipeline of professionals who will build and support the Ixil area as the next leaders, teachers, social workers, politicians, and doctors, and who will be role models for the girls and boys being born today. The Foundation supports work that creates environments that enable girls to achieve their full potential, and they're doing that and more with their vision that Colegio Horizontes not only benefits its students—but it also supports other schools and educators with professional workshops and collaborations that will elevate educational quality across the region.
I've worked with many nonprofits in Guatemala that promote female empowerment, and I know that Limitless Horizons Ixil is effectively creating real change for youth in Chajul."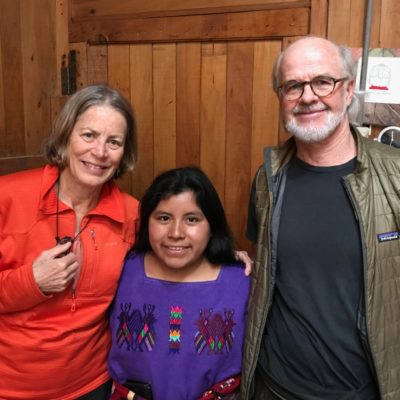 "We discovered LHI's after-school enrichment program in 2005 when we first ventured to Chajul along rutted dirt roads to learn more about traditional weaving and ancient Maya culture known to be practiced in the Ixil Region, and became sponsors of 2 middle school students after that visit.  
Since those early contacts, we have remained engaged in LHI's growth and evolution, coming to know the staff, building relationships with our sponsored students, and supporting the aspirations of a number of graduating seniors to attend university. We have returned to Chajul almost every year, and I eventually collaborated with local Ixil Maya professionals to write a cultural guidebook and tribute to this amazing region, its people, traditions, and remarkable organizations, Guatemala Journey Among the Ixil Maya. We have been witness to LHI's carefully planned growth, the opening and expansion of the community library, and the thoughtful analysis of the decision to build their own middle and high school to ensure high quality, modern education and social empowerment for the next generation of community leaders, teachers, parents, and entrepreneurs. 
At each strategic juncture, LHI has made a carefully studied and bold decision to choose excellence in their programs in Chajul. They have been imaginative, resourceful, and persistent in their inclusive decision-making style. As such, LHI serves as an inspiration to their students and teachers, a model for other nonprofit organizations in Guatemala, and a most worthy organization to support. Congratulations LHI! We can't wait to join students in the classroom on our next visit!"
Susanna Badgley Place & Scott Stoll
Ixil-region expert & long-term Limitless Horizons Ixil donors and student sponsors 
If these stories inspire you, please join the Luis von Ahn Foundation & Susanna and Scott by making a gift today.
YOU can help us cross the finish line to fully fund our school campaign AND your gift will be matched to go 2x as FAR!
We're getting SO CLOSE—just 43K left to reach our goal by the end of May!