This Father's Day, Antonio has been looking forward to enjoying a cup of hot coffee as he laughs and relaxes with his family in their Chajul home. Antonio grows coffee in the northern region of Chajul, a six hour walk from the town center. His son, Osman, sometimes joins him in the fields, but usually stays home and works on his biology homework.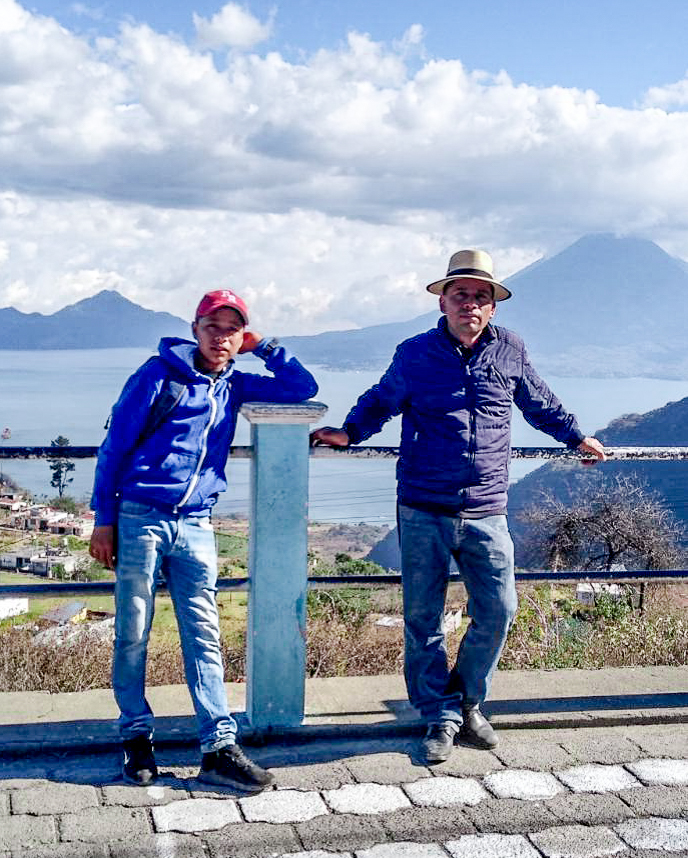 Osman, a 10th grade scholar in our Youth Development Program, moved from Chajul to Sololá for high school in January. To get to Sololá from Chajul requires a six hour trip on four different buses. Antonio had only seen Lake Atitlán, the famous lake Sololá overlooks, once before, and eagerly accompanied his son to his first day of school. His excitement was not to visit the lake again though. Instead, Antonio shares, "this time, we went because of Osman's studies. And that is the most important thing of all."
For Antonio, there is nothing more important than the education of his children. Osman is setting an example to his three younger siblings. He hopes to mentor them to continue with their studies and pursue every opportunity that comes their way.
"My daughters and sons must have the same opportunities. Education is the cornerstone of the family. I realized this when my wife was studying, and now we are all better off and happier as a family." – Antonio
Antonio's wife, Raquel, returned to school after having children and is now working as a nursing assistant at the local medical center. She is the only working professional of all the mothers in Limitless Horizons Ixil's Youth Development Program, and is an inspiration for both Osman and Antonio, who did not continue his own studies beyond primary school. Antonio sees that Chajul is changing now, and shares, "more people want to study and can study, especially because of Limitless Horizons Ixil. With your support, change is arriving in Chajul."
Antonio is already imagining Osman in university, and is excited to see what he will achieve ten years from now. In the meantime, however, he is delighted to have his four children close by this Father's Day.
"My favorite thing about Father's Day, what makes me happy, is that I have my daughters and sons with me and they are my greatest source of joy." – Antonio
For Osman, he will take some time away from his books to celebrate with his father. He says, "it is a day to remember all the effort that my dad has made and congratulate him for it."