Do you remember when you first learned to read? It was a  magical moment, and new worlds opened up before you. Maybe you remember your parents reading to you and how that jumpstarted your imagination.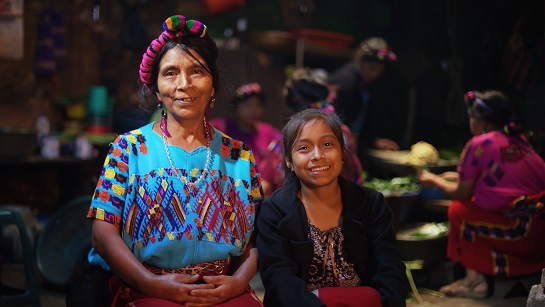 When Egídia was growing up, there were no books in her home.
 Her parents, Juan and María, grew up during the 36-year Guatemalan Civil War and never had the opportunity to attend school or learn to read or write. Now they work incredibly hard to support their 7 children on a salary of just $35 dollars a month.
Yet something happened during Egídia's childhood that would set her on a remarkably different path from her parents and siblings. When Egídia was in 4th grade, her neighbor told her about the Limitless Horizons Ixil Saber Sin Límites (Limitless Knowledge) Community Library. After her first visit to the library, Egídia was hooked. She made friends, saw her grades improve, and, for the first time ever, introduced books into her family's home.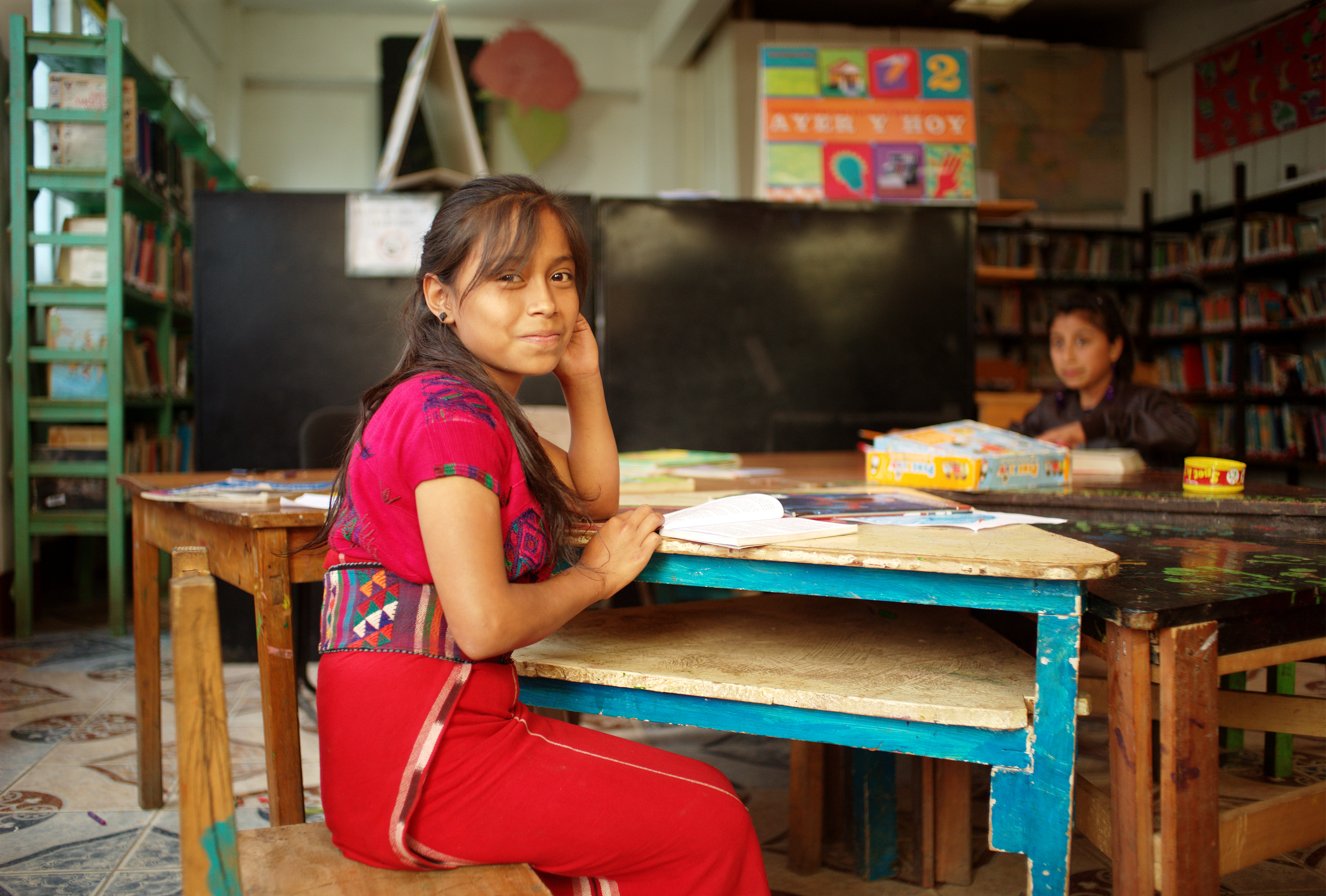 While Egidia's parents loved when she would read to them, they struggled financially
 and could no longer pay for her schooling. Egídia jumed into action to find a solution. After sharing her situation with Head Librarian David, he encouraged her to apply for Limitless Horizons Ixil's Youth Development Program to receive a scholarship for middle school and full wraparound support services. She was thrilled to be accepted! 
Now 13, Egídia is fluent in Spanish, an avid reader and writer (the first in her family!), and has dreams of continuing on to university.
She still reads aloud to her parents and especially loves books about her own culture. Her mother often tells Egídia traditional Ixil folktales, which Egídia writes down and plans to compile into her own book someday! She is also teaching her younger nephew to read, even giving him pretend "homework" assignments that she grades.
With your support, Limitless Horizons Ixil is building a culture of reading for the first time ever in Chajul. The library's nearly 9,000 books are available to the community, as are literacy activities, homework help, and tutoring in math, science, Spanish, and English. Additionally, our Youth Development Program currently provides 72 middle and high schoolers like Egídia with the opportunity to go to school and the support needed to succeed.
Katie Morrow
Founder and Executive Director
P.S. Help us add new titles to our library! In honor of World Book Day, for $100 given, we will dedicate a new book for the library in your name. Will you help us reach our goal of 50 new books in a week and give by May 3rd?