Deysi, age 12, will be starting 7th grade at Colegio Horizontes in January with dreams of one day becoming a math teacher. She loves math, and each day she enjoys taking account of the many ways it is used around town. While math is one of the most challenging subjects for students in Chajul, Deysi grew to love it at our Saber sin Límites (Limitless Knowledge) Community Library where adventures in Math and Science STEM classes have been a focus in recent years, helping bridge the learning gaps and make the subjects intriguing and experiential rather than intimidating.
Deysi's relationship with Limitless Horizons Ixil has been years in the making since she became a library member in 2014. When she was only four years old, her mom, Margarita, ensured she got a library membership, as it was the only place where Deysi could get the materials she needed to do her homework and receive academic support as she progressed in school. It was there where, eight years later, Deysi learned about the opportunity to apply to Colegio Horizontes. With her mom's support, they began the application process. Margarita was thrilled about the possibility that Deysi could get a scholarship to study at Colegio Horizontes, a school that welcomed its first class in 2022 but she has already seen having a positive impact on Chajul by providing a better quality of education for the children in the community.
"At Colegio Horizontes, children receive a full day of classes, compared to other schools that are just half days. That, to me, is wonderful because Colegio Horizontes is also giving them meals and good nutrition… they are taking care of everything. Another thing is that in public schools, sometimes children don't respect their classmates. It's very noticeable that Colegio Horizontes students learn to be respectful to others. This shows the quality of education they have received."-Margarita, Deysi's mom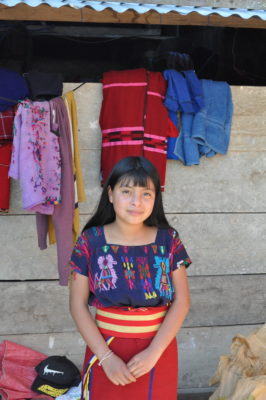 Deysi is joining the second class of Colegio Horizontes students, about to start 7th grade in January. Though she just recently started her month-long Broadening Horizons preparation classes, designed to narrow the skill gaps of incoming students and help them successfully transition into middle school, Deysi has already found it a much better and healthier learning environment. Each session is eight hours, helping students adjust to a full day of learning, and the day incorporates nutritious meals. With a big smile on her face, Deysi talks about how she likes that her new teachers respect her and her classmates and teach them healthy habits and helpful routines. They are learning to be responsible for their personal and academic progress, strategies to catch up on coursework if they miss a day of class, and to be positive role models in their community, respecting and spreading kindness to their classmates, teachers, and fellow community members.
These lessons are also defining the kind of teacher she aspires to be. "I have a cousin who says his math teacher isn't nice to him because he doesn't know how to add or multiply. He is in fifth grade and he is bullied. I don't want to mistreat children, I want to teach them and help them, explain again and again if they don't understand something, without scolding them."
While Deysi's family struggles with poverty and she is still working to improve her Spanish (she grew up speaking Maya Ixil at home), she is not afraid to speak up and participate in classes and has quickly impressed our Colegio Horizontes teachers with her optimism and determination to succeed.
"She has a great awareness of what education represents to her. She is very resilient and is convinced that despite her background and living conditions, she can give much of herself to her education. She is determined to receive a Colegio Horizontes scholarship because she believes that her future depends on it." – Odilia Cedillo, Academic Director at Colegio Horizontes.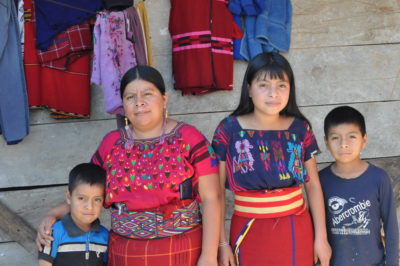 Margarita loves when Deysi walks through the door after her Broadening Horizons preparation classes. She is always excited to share everything she learned that day with her mom and siblings. Even though Margarita doesn't always understand when Deysi talks about fractions, seeing her daughter's joy in learning fills her with hope. For Margarita, it doesn't matter if Deysi wants to be a teacher or a nurse. Her dream is for all her children to become professionals and not have to struggle through the constraints of poverty that she has suffered in her life. With Deysi's dedication to her studies at Colegio Horizontes and her ambitious spirit, Margarita is already envisioning a horizon full of opportunities for her daughter.
Give today to help our new class of Colegio Horizontes students begin their middle school journey in the new year!