2022 has been an exciting and memorable year so far at Limitless Horizons Ixil and July was a month to remember.

Construction on our school buildings was nearly completed, and students excitedly moved into their new classrooms. Colegio Horizontes has been years in the making, and now it has come to fruition, forever changing the educational landscape in Chajul. We celebrated the Chajul Grand Opening on July 20 with nearly 300 people joining from near and far to celebrate this joyful occasion. Our students and team gratefully welcomed parents, board members, donors, our construction partners Building Goodness Foundation and Design Develop, critical program partners including MAIA and UNESCO, and Ministry of Education representatives, to all be part of this incredible celebration. The event included student performances and participation, speeches, a celebratory lunch for all, and of course the ribbon cutting.
Executive Director and Co-Founder, Katie Morrow reflects in her Spanish speech (translated below): 
"The most important part is… the great work that the teachers, mentors, and Limitless Horizons Ixil local team are doing. The important work is what parents are doing to support their children with their love and care, traditions, and good nutrition. And above all, it is the work that each student is doing to learn, build their confidence, leadership, and resilience during difficult times, and chase their dreams.
I want to thank everyone who has supported us to get to this point. I could only plant a seed, but our team, teachers, parents, the community, our two boards of directors, partners, foundations, and donors have supported giving water, sun, and a lot of love so that this seed has grown to be this school."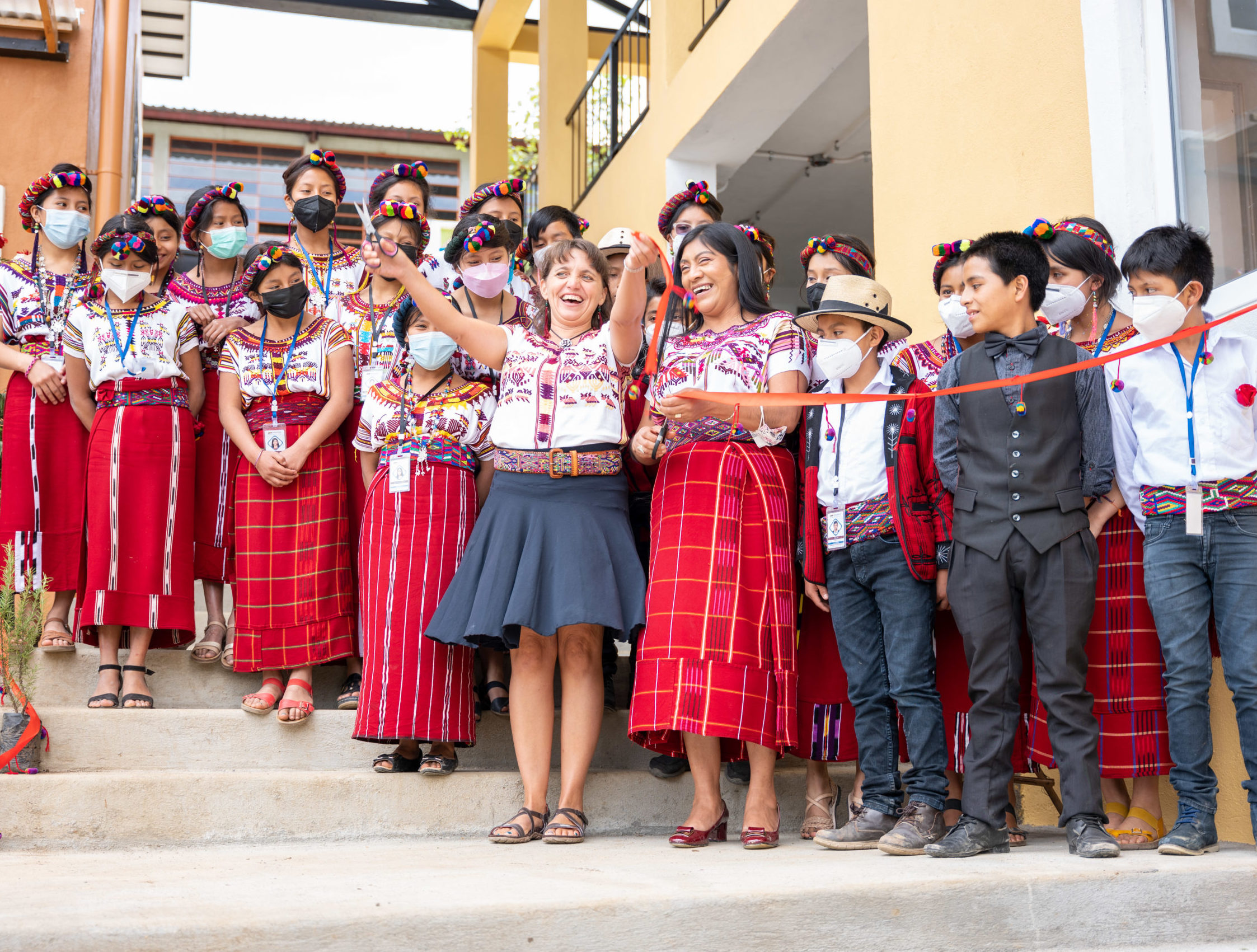 A Partner's Reflection
Courtney Polk, Executive Director of Building Goodness Foundation shares: 
I wish I had a way to accurately share with you what it was like to be at that school on the day of the dedication ceremony. For the last 18 months, I have seen photos and videos of this project taking shape, and I felt like I knew the building inside and out. But truly—nothing could have prepared me for being there in person. 
My breath caught in my throat as I caught my first glimpse of the campus. Nestled right into the mountainside, the buildings fit perfectly, like they were meant to be there all along. Without air conditioning, the bright, open school rooms were cool, perfectly positioned so that the breeze blew effortlessly through the windows. 
Children literally danced on the patios and ran down the corridors, laughing with glee. Teachers and administrators busily moved into their offices, positioned furniture, and hung decorations with joyful hugs and tears. 
 Across the campus, images of important Maya symbols are found etched on every door and gate, with paintings of the community's rich history on walls around each corner. There is a respect for history in this place… an honoring and appreciation of the past that is alive and well.
As we prepared for the ceremony, I watched the founder of the organization hug her mother with raw emotion, humble pride, and joy-filled amazement. I watched the school's architect slowly walk the halls of his creation, gingerly touching the railings, coming face-to-face with the lives that are forever changed because of the thousands of hours he and his staff willingly gave.
And while speeches were given and awards handed out, I watched a simple school building—sand, gravel, metal, glass, and wood—come alive. Alive with the dancing and singing of children, a simple dream of education is now a place that renews families, shifts legacies, and, in a generous offering, gives back hope and opportunity, year after year, for generations to come.
Check out Building Goodness Foundation's newest blog post for more on the Grand Opening!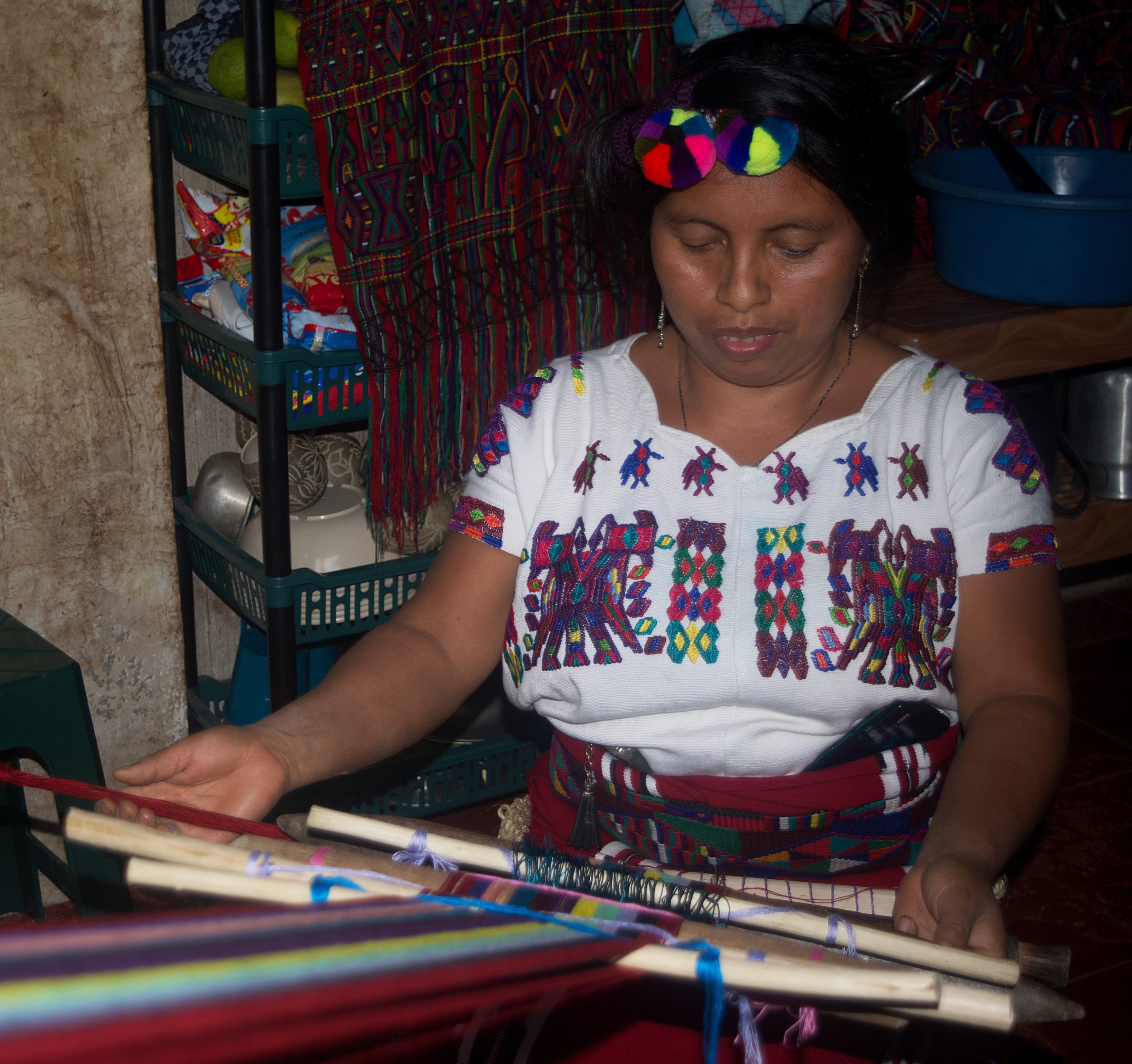 A Mother's Reflection
María, a single mother to a Colegio Horizontes 7th grader, Joselina, has truly seen how different our school is from others. She sees the impact Colegio Horizontes has had on Joselina already, who is full of ideas, critical thinking, confidence, and newly developed Spanish language skills, much more so than her cousin who is older and is attending another local school.
She also loves that Joselina has a full day of school, compared to the typical Guatemalan school day of just 4-5 hours. From day one, María knew that she wanted Joselina to attend Colegio Horizontes. She helped guide her through the application process, and since classes began, Maria always checks in with Joselina's teachers to make sure she is doing well in her classes. María also reflects, "I'm so grateful to participate in workshops so I can support my daughter's education and help her secure a better future for herself." María is thrilled that her daughter is working hard in school and excited that Colegio Horizontes is changing the community for the better.