One year ago we held the grand opening of Colegio Horizontes. It has been a wonderful first year in our new middle school, and we want to take a moment to reflect back to last year.
 Recently, we sat down with Lindsay Renaud to learn about her experience visiting Chajul last year for the grand opening celebration. Lindsay is the Chair of the governing board at Limitless Horizons Ixil (LHI).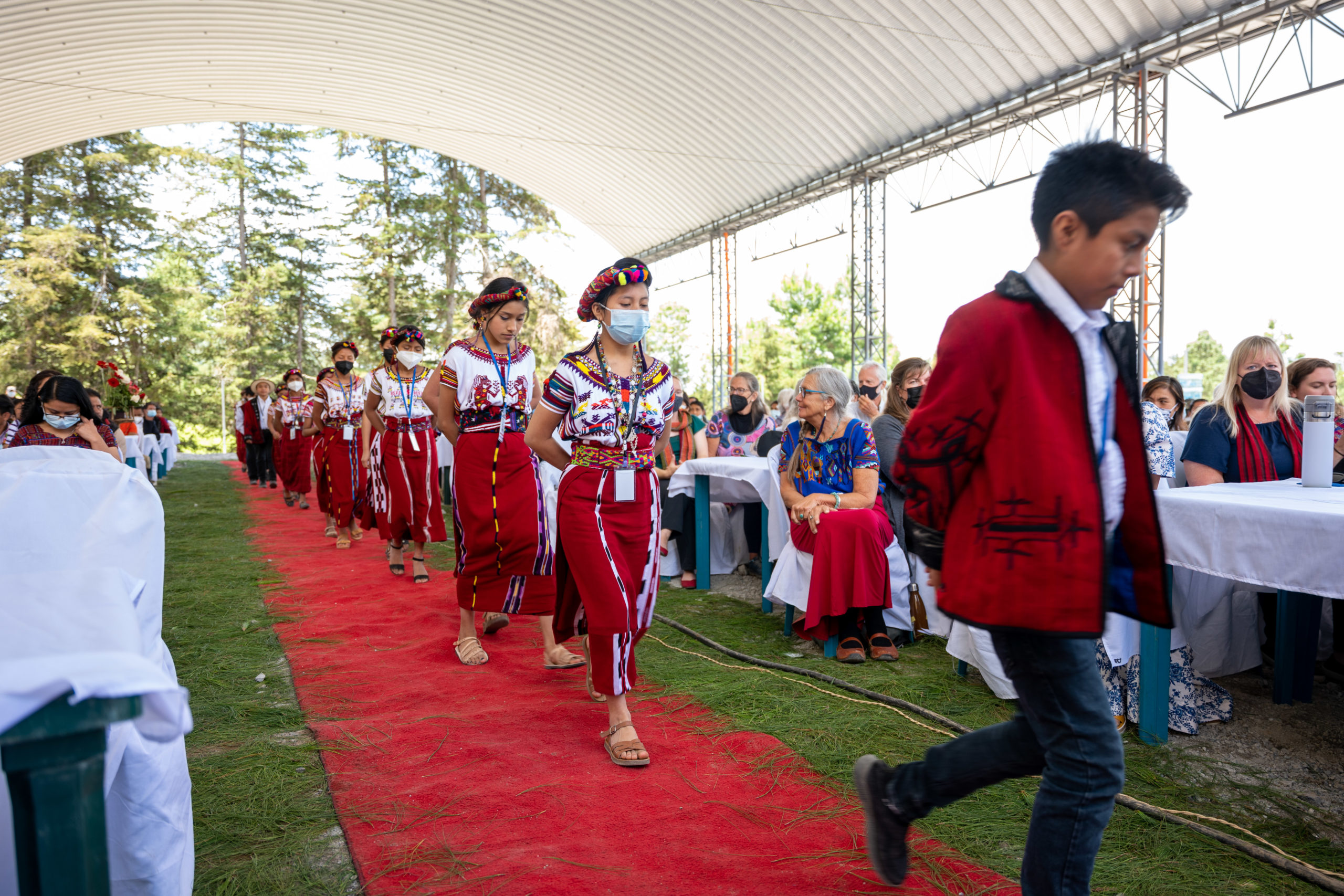 Q: Prior to the trip to Chajul in July 2022, what was your involvement with LHI?
Lindsay: I joined LHI as a staff member over a decade ago in 2011. I spent the first two years working with LHI's inspiring staff team in Chajul and the Evaluation and Operations Manager. The team's dedication, and the strong desire of the youth and families we serve to improve their lives and the Chajul community, motivated me to continue supporting LHI. So in 2013 I joined the Board of Directors. And, after my time living in Guatemala, I've made a point of returning the Chajul every few years.  
Q: How did LHI come up with the idea to build their own school in Chajul? 
Lindsay:  In 2017, our Guatemalan Director Veronica approached our Board team and asked for our support to start a school. At that time, LHI had over 15 years successfully supporting hundreds of youth to build a love of learning and literacy through our community library and complete high school through our comprehensive scholarship program. Building and operating our own school, however, would be a huge challenge and commitment. 
Veronica told us with confidence that we could double our impact on the lives of youth in Chajul by providing a quality of education that is well beyond anything available in the community, let alone most of Guatemala. We knew she was right. So together, we took up the challenge. And after 5 years of careful planning, incredibly hard work, and hitting our fundraising target thanks to over 400 generous supporters, it was finally time to open the doors of our own middle school, Colegio Horizontes. 
Q: Did the trip meet or exceed your expectations? 
Lindsay: I had seen photos and videos of the school as it was built, but I still couldn't believe my eyes when I walked through the gates of the school's campus. The school building, perched on one of the many rolling hillsides that make up the town of Chajul, is a colorful and cheery oasis. And our first class of students. Wow! After just a few months in Colegio Horizontes, most already displayed stronger self-confidence, communication skills, and a love of learning that I had never seen among the community's youth. I was completely blown away.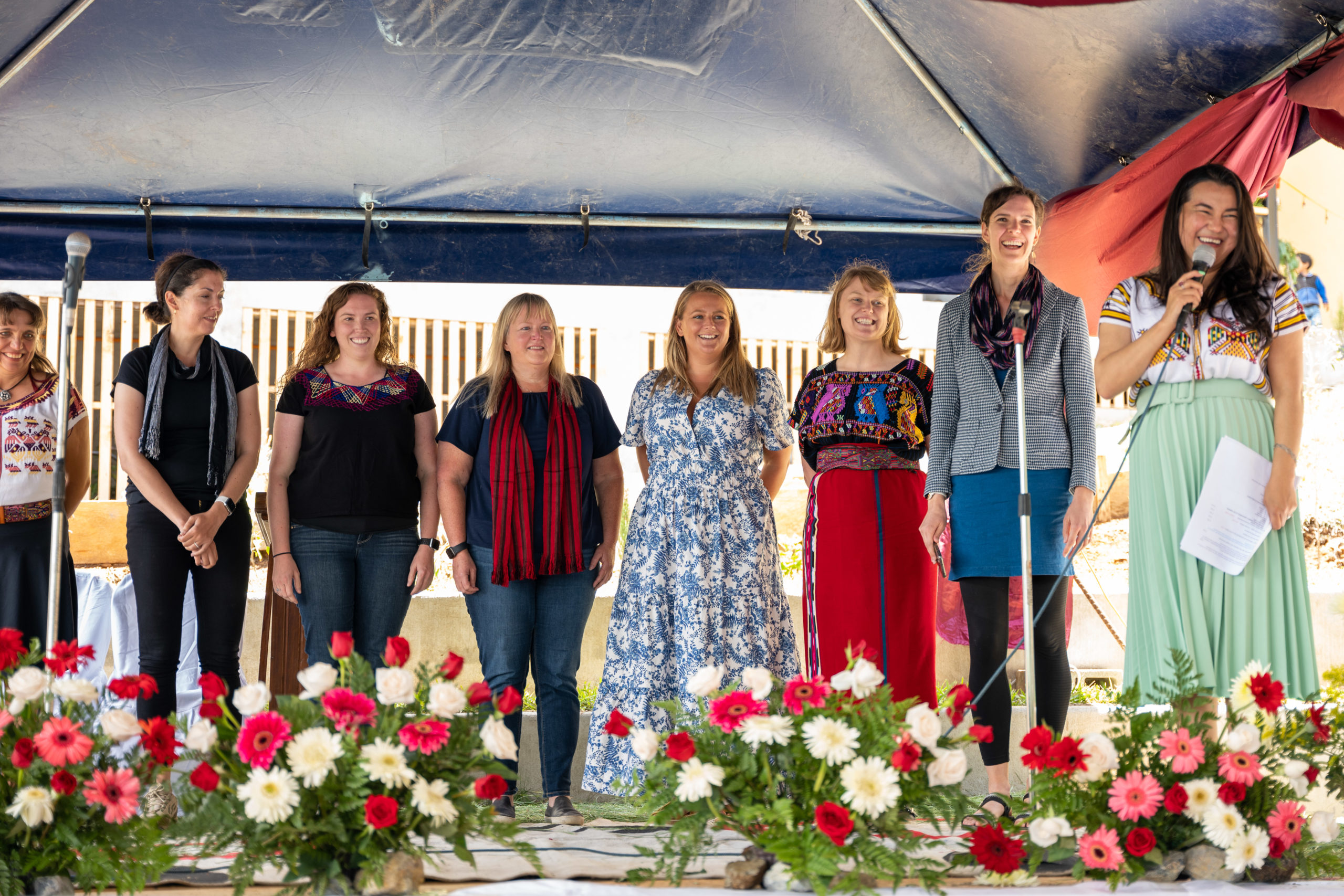 Q: Is there any interaction with the Chajul children, parents or local staff members you found inspiring? 
Lindsay: Many of those interactions were inspiring to me, but let me share one of them. Maty, one of the students in our first cohort of the 7th graders, proudly showed me around the school. She explained that she planned on becoming a nurse or doctor so that she could help her family and community members. 
Later that day, as Maty's mother prepared us lunch in her simple 2-room dwelling, she beamed with pride as she spoke about how Maty's Spanish language skills had improved markedly over the past few months. Arranging tortillas over the open fire blackening the second room of the family's home, Maty's mom explained some of the improved hygiene practices they now practiced at home thanks to the advice Maty brought home. This is one of the many moments during my visit where I saw the wider positive benefits LHI's Colegio is already having on families and the community. 
Today, less than 5% of Chajul's youth graduate from high school. Listening to Maty confidently translate from Ixil to Spanish for her mother, I could already clearly imagine what a capable young professional she will be once she graduates from the Colegio in a few years.  
Q: What is missing at the school that you wish the children could have in the future? 
Lindsay: To enable Maty and her fellow classmates to achieve their career aspirations, the Colegio will need to have a modern science laboratory, both physical and virtual; there are no such facilities in Chajul or anywhere nearby. 
We'll also want to launch a full-fledged entrepreneurship program. Chajul's residents survive primarily from subsistence farming and remittance payments sent from relatives working elsewhere. There are few formal jobs in the community. So our students will need the knowledge and skills to build their own businesses, or improve the few existing ones. This will be another important way our Colegio can improve the community at large in the years to come.
Q: Anything else you'd like to share with others about this trip or LHI? 
Lindsay: On this trip to Chajul, I once again witnessed first-hand how investing in girls' education and empowerment is a no-brainer. Educated girls are healthier citizens who strengthen communities and economies, and raise healthier families. However, poor and vulnerable families can't, or don't, always make this investment. With our new Colegio, LHI is giving youth and families in Chajul a transformational hand-up that will enable them to shape a brighter future for themselves and their community.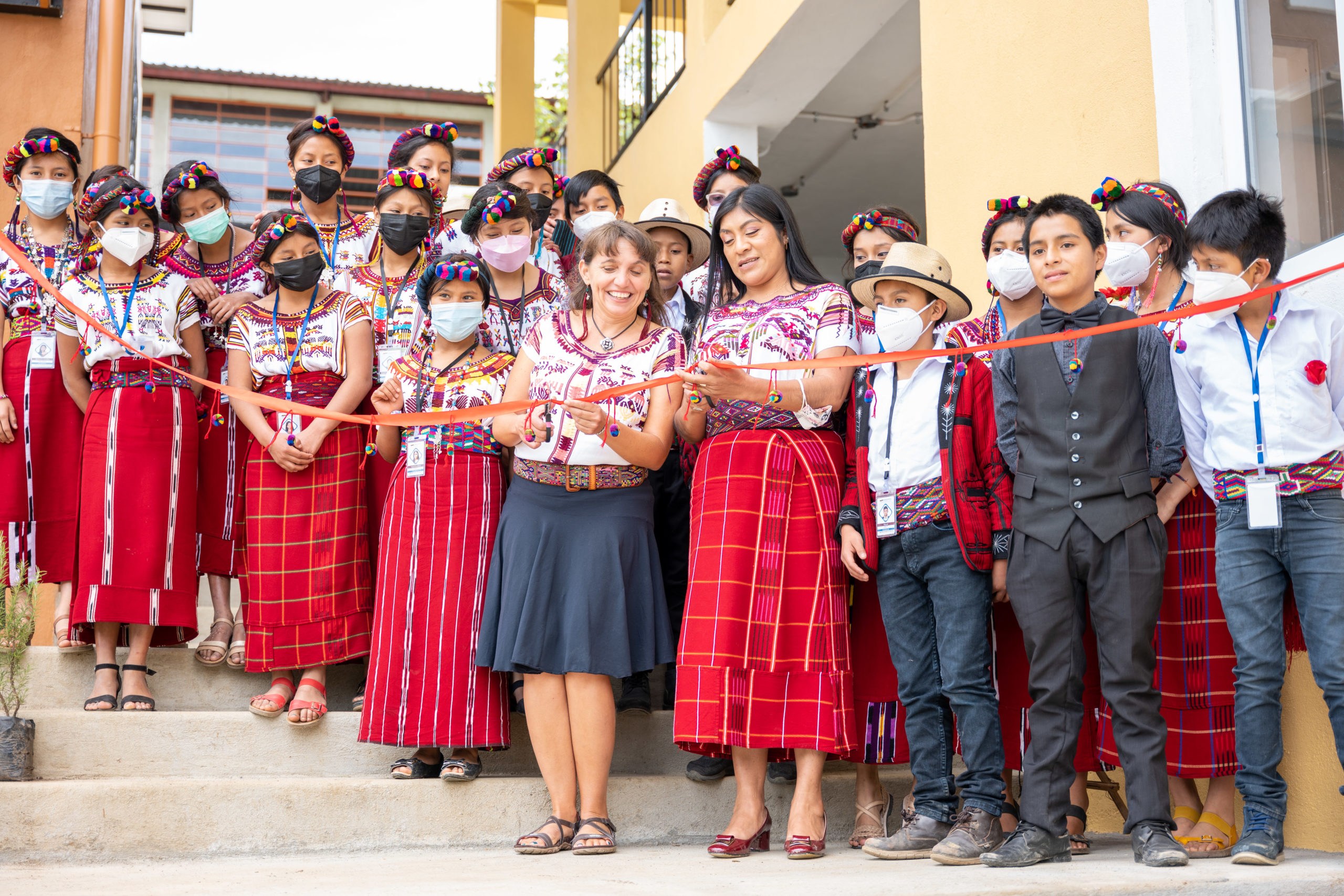 Interested in joining a future trip to Chajul, Guatemala? Email [email protected] to learn more!