Between November 1st and November 2nd, colorful kites fill the air and families gather at the cemetery. It is a time to celebrate and remember past loved ones in Guatemala and in the Ixil region, their unique traditions present a mosaic of activities that involve community gathering.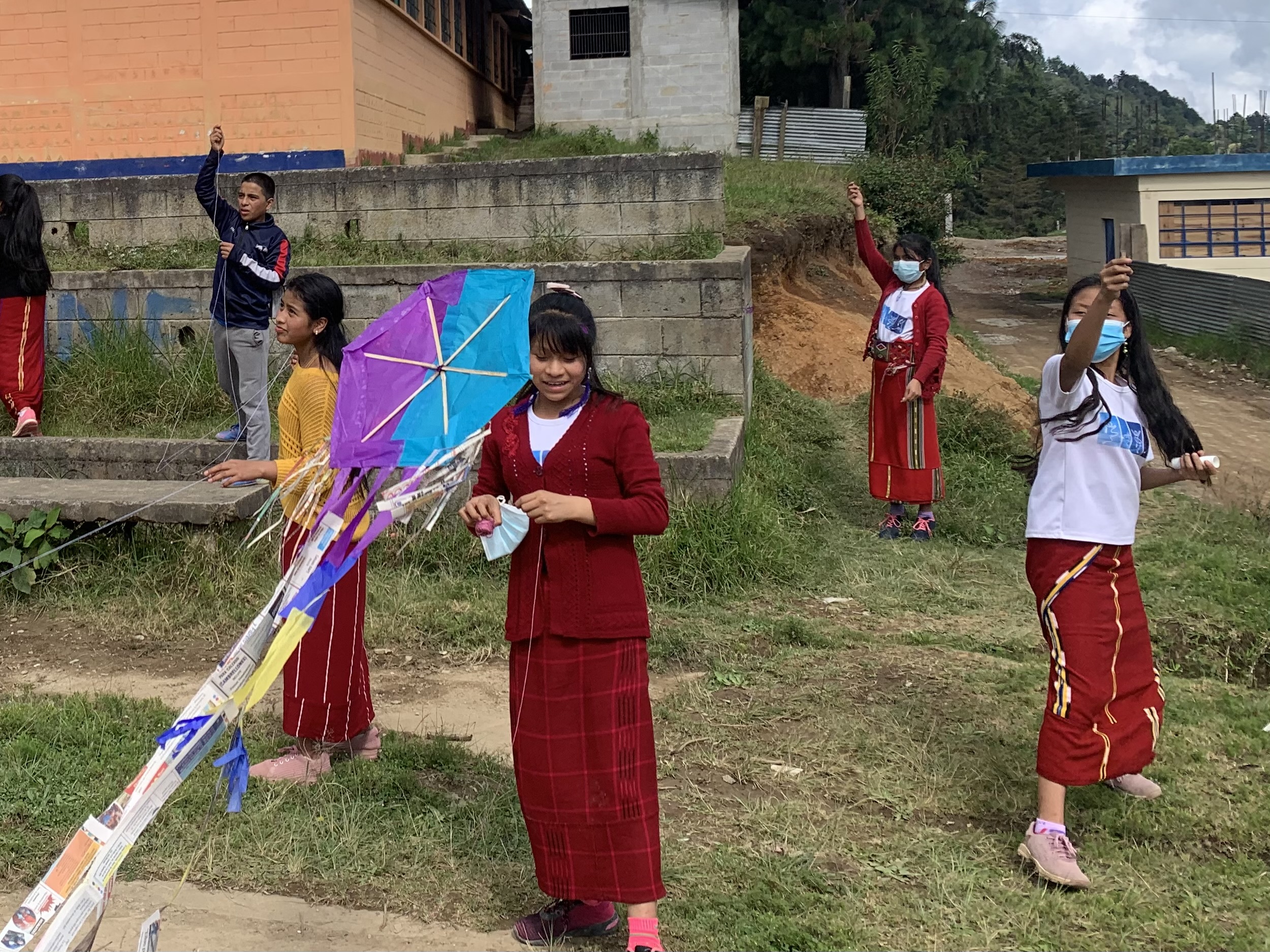 The tradition of Día de Todos los Santos in the Ixil region consists of many customs to celebrate their past loved ones. From eating a typical dish known as Fiambre to decorating graves with flowers, candles, and sweet treats, the festivity starts in the early morning to the late evening on the second day. Fiambre can be described as a colorful salad that involves cold cuts, pickled vegetables, and hard-boiled eggs to name a few. 
At Limitless Horizons Ixil, students are motivated to continue their traditions, including making kites or barriletes. As high as the thread goes, these colorful kites made of paper carry a telegram that allows the living to communicate with family members that have passed. Some students fashioned their kites with different colors and in different sizes. Some kites flew at an altitude that surpassed the tallest trees while others kites were just beginning to take off. The message is still the same, reaching out to the ones we hold dearly.
Students entered their kites in a competition and faculty voted for the most aesthetic, biggest, medium, smallest, and most creative. 
Remembering past loved ones can be difficult for families. As there is a time to mourn, there is a time to celebrate who they were and what they meant for their families.