The Limitless Horizons Ixil team is a dedicated group of individuals with a range of backgrounds and expertise. Our team reflects our organizational values and history of combining local knowledge and international resources with the expertise of individuals from all backgrounds. Local Guatemalan staff manage all programs, with operational support carried out by international staff.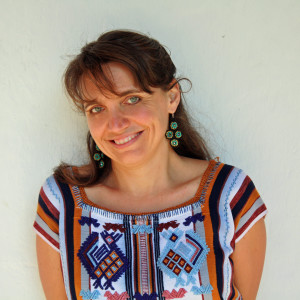 Katie Morrow
Executive Director & Co-Founder
Katie grew up in California and earned her bachelor's degree in Community Studies from University of California Santa Cruz when she was 18. She then worked and traveled across the US, Latin America, Europe, Asia, and the Caribbean. Katie went back to school to study social work with a focus on international communities, and completed her Master of Social Work from San Jose State. After Katie's first visit to Chajul in 2003, she was compelled by the beautiful culture and generosity of the people, juxtaposed with the lack of educational opportunities, particularly for girls. Even living in intense poverty, she saw within these girls the desire and motivation to continue their education. She's spent a significant part of each year since then in Guatemala working alongside locals from Chajul to bring new opportunities to the community through education and community development. Katie has also led over 50 service-learning trips across Latin America since 2003, helping youth and adults gain appreciation for new cultures and bringing service projects to communities in need. Katie oversees all areas of Limitless Horizons Ixil's operations, including strategic planning, developing partnerships, fundraising and fiscal management, developing programs, and managing and training staff.
Fun fact: Katie likes all things salsa—she is an avid dancer and loves her food spicy.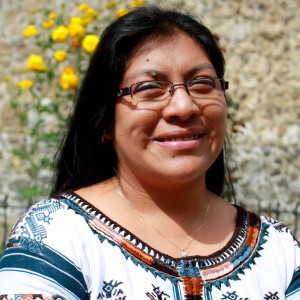 Verónica Yat Tiu
Managing Director
Verónica was raised in Chajul and lived there during and after the civil war. Through hard work, a scholarship, and her mother's sacrifice, Verónica is one of the first and few women from Chajul to become a university-educated professional. She went to primary school in Chajul, finished high school with a Bilingual (Spanish-English) Secretary degree from Colegio Encarnación Rosal in Quetzaltenango, and then studied at Mariano Gálvez University in Quiché where she earned her bachelor's degree in Business Management. Prior to joining Limitless Horizons Ixil as Program Director in 2008, Verónica gained extensive nonprofit and NGO experience as secretary, community organizer, and case manager with previous positions at Chajul's health center, Con Tierra, Proyecto Ixil, and Save the Children. Verónica is proud of her work to provide opportunities for people in her own community, believing that "with the support of the people, we can work together on community development and make a real difference." Verónica's role has grown and she now oversees all of Limitless Horizons Ixil´s programs, relationships, and activities in Chajul and also does direct case management with youth and families.
Fun fact: Verónica was a competitive basketball player when in school and continues to challenge our youth to games.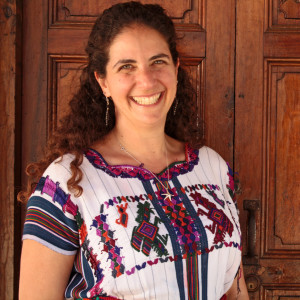 Lisa Krigsman
Associate Director
Lisa grew up in Southern California, moved to Northern California for college, and has called the Monterey Bay Area home ever since. Lisa attended University of California Santa Cruz and graduated with a degree in Marine Biology. After working at the Monterey Bay Aquarium, Lisa earned her master's degree in Marine Science from San Francisco State University, and then worked for the federal government at the National Marine Fisheries Services for almost a decade. In 2010, Lisa was introduced to Dining for Women, an organization that introduces women to other ordinary women doing extraordinary things. She met Katie Morrow, and volunteered to sell handicrafts to raise funds for Limitless Horizons Ixil. Over the years, Lisa was inspired by Katie and Limitless Horizons Ixil's impact in Chajul, and was eager to transition her career to join the team as Associate Director in 2015. Lisa is excited about this new chapter and eager to help lead Limitless Horizons Ixil's continued growth. She oversees communications and fundraising including donor and sponsor recruitment, manages handicraft sales and new vendor partnerships, and is excited to expand Limitless Horizons Ixil's presence in the Monterey Bay and Santa Cruz community!
Fun fact: Lisa likes to ride her bike and has done more than 10 century (100-mile) bike rides raising funds for the Leukemia & Lymphoma Society and the ALS Association.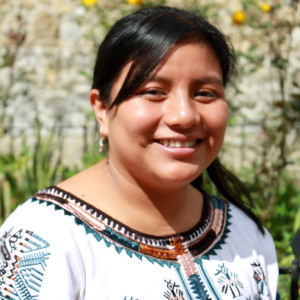 Edilma Hernández de Raymundo
Program Manager
Edilma grew up in the shadow of the civil war as the oldest child in a family with few resources and no history of education. She attended primary school in Chajul before going to Quetzaltenango for middle and high school, graduating with a degree in Primary Education from Colegio Mixto La Sabiduría. While in high school, she worked for a family as their housekeeper in order to pay for her education. Edilma joined Limitless Horizons Ixil in 2010 providing program and administrative support as Program Coordinator, becoming the primary breadwinner for her parents and siblings. Edilma has enthusiastically grown into a managerial role, and her job now includes supervision of the Saber Sin Límites (Limitless Knowledge) Community Library, managing the Artisan Program, attending to the needs of youth, mothers, and families, and conducting one-on-on personal counseling sessions with youth and families. Edilma is also studying at Rafael Landívar University in Quiché, pursuing a degree in Bilingual Intercultural Secondary Education.
Fun fact: Edilma likes her coffee black and strong, more like her American coworkers than most Guatemalans! She also loves the dark chocolate she's been introduced to by her colleagues.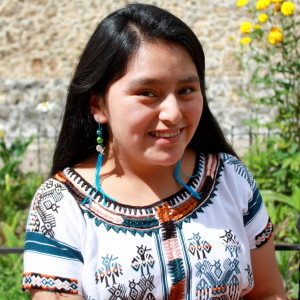 Ana Eymi Canay Canay
Program Associate
Eymi was raised by a single mother in Chajul and was one of the youth supported during Limitless Horizons Ixil's first year. She was at the top of her class throughout her schooling, and received her Bilingual (Spanish-English) Secretary high school degree in 2012 from Colegio Utatlán de Santa Cruz de Quiché. Eymi joined the staff in 2013 as Program Associate. As an educated professional working to benefit her community, she is an example of what so many of our youth envision for their futures. Eymi continues to study on the weekends, pursuing a degree in Business Administration at Mariano Gálvez University in Quiché. Eymi attends to youth and mothers, coordinates Youth Development Program activities and outreach, and supports with accounting and administrative work.
Fun fact: Eymi possesses many extraordinary skills, but few know of her uncanny ability to imitate distinctive voices!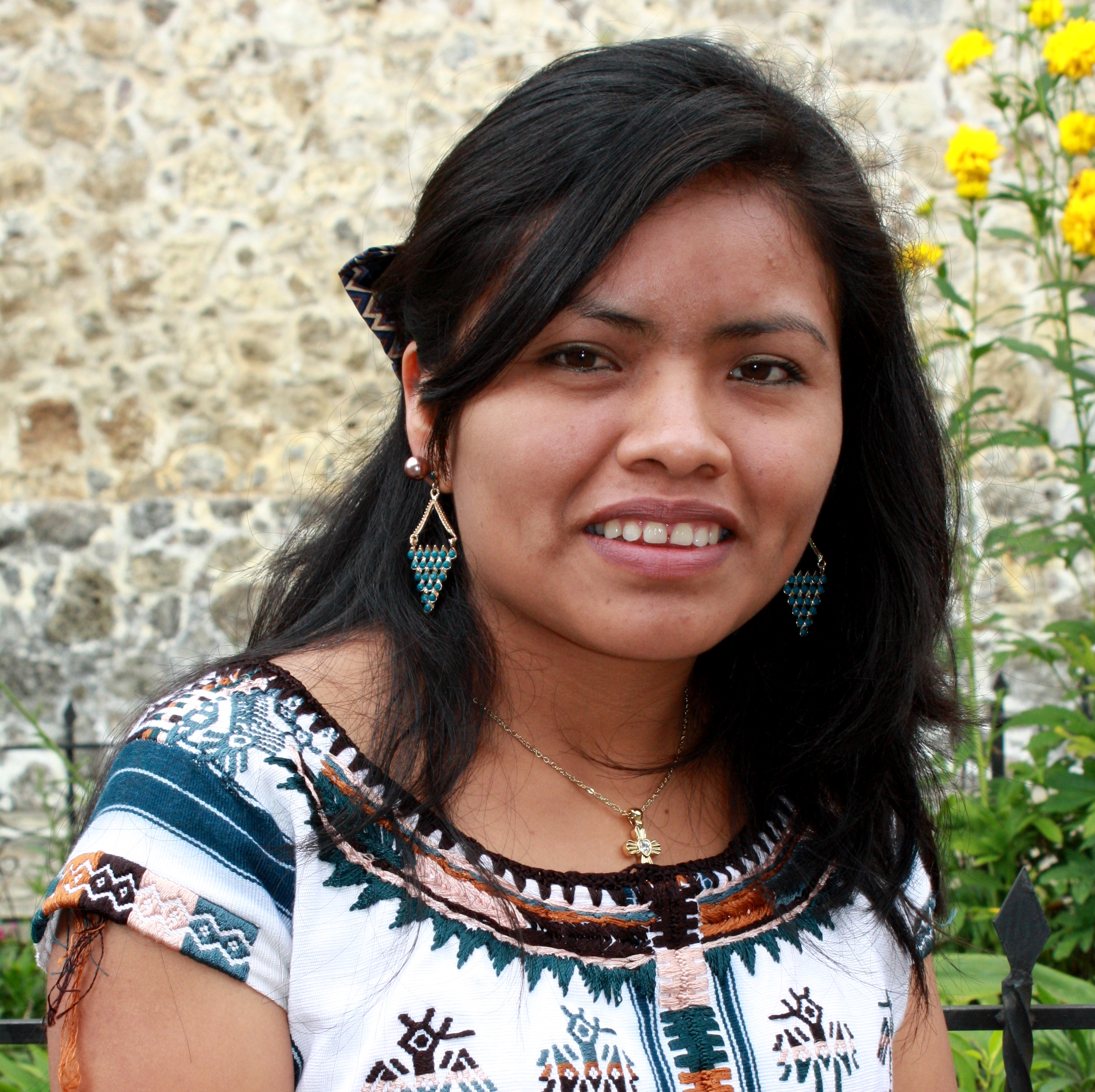 Cecilia Xinic
Program Assistant & Computer Teacher

Cecilia completed middle school in Chajul with her grandfather's support, and she wasn't willing to stop there. She convinced her parents to allow her to continue her studies, leaving Chajul to attend Instituto Técnico Recursos Naturales high school in the city of Uspantán. In 2011, she graduated with a degree in Computer Studies, and returned to Chajul to serve as a contract worker with Limitless Horizons Ixil and the local health clinic. Cecilia began as our Saturday computer teacher and continues to teach our youth at the Limitless Horizons Ixil computer lab, preparing them with the computer skills needed for an increasingly technology-driven world. Cecilia became our Program Assistant in 2015, providing mentorship and support to interns in the Youth Development Program's new internship and training initiative, and supporting with coordination and product design for our Artisan Program.
Fun fact: Cecilia is a trendsetter as the first person in Chajul to design a softer, lighter style of the traditional hand-woven huipil (blouse) that's now very popular with women all around town!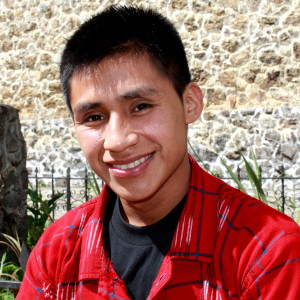 David Imul Calel
Head Librarian

David grew up in Chajul as one of eight siblings. His parents could not afford to send him to middle school, but he was able to continue his studies when he joined our Youth Development Program in 2008. Thanks to his hard work and resourcefulness, David graduated with a high school degree in Primary Education from the Escuela Normal Regional de Occidente in Sololá. As a student, David frequently completed his work-study and service hours in our library. David joined the staff in 2013, and his warm, engaging demeanor makes him a fantastic librarian. He manages the library's daily operations, leads story hour and reading club, supervises interns and volunteering youth, manages inventory, and helps library members with their assignments. David is also pursuing a degree in Agricultural Engineering at La Universidad Rural de Guatemala in nearby Nebaj, as his future plans include tackling issues in Chajul related to health, malnutrition, and food access.
Fun fact: David loves languages, already speaking three fluently (Spanish, Ixil, and Quiché), and is eager to practice his growing English vocabulary with visitors.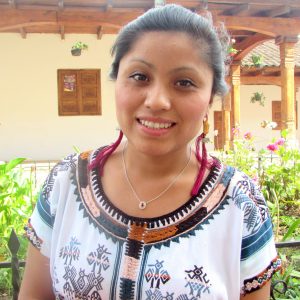 Marina Caba Xinic
Librarian
Marina is from Chajul and comes from a family of 7 with limited economic resources. Her parents told her she would not be able to continue studying because they could not afford to send both her and her sister to school. However, she earned a scholarship from Limitless Horizons Ixil and was able to continue studying with her older sister. She attended Instituto Normal Mixto Juan de León and completed her degree in Urban Primary Education. She was one of the first to graduate from the Youth Development Program. In the library, she attends to library members and supports them with homework research. She also leads arts and crafts activities with children and enjoys having fun with them. She hopes to continue helping children and continue with her studies at university.
Fun fact: Marina was a part of her high school's soccer team. They would compete against other schools and always won all of their games!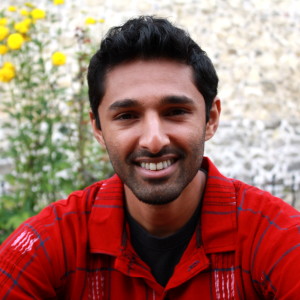 Jason James
Evaluations and Capacity Building Manager
Jason split his childhood between the subways and skyscrapers of New York City and the rice paddies and coconut trees of Kerala, India. At the age of 12 in Bangalore, India, he witnessed the stark contrast between the modern headquarters of multinational corporations and the makeshift shelters of the surrounding slums. Ever since, Jason has been driven to understand and overcome poverty and inequality. That drive has led him along various career paths including working as an accountant, facilitating youth groups in Los Angeles and Bolivia, and helping to expand participatory budgeting processes in New York. Jason finally embraced the field of international development and earned his master's degree from George Washington University in 2014 with a primary interest in Latin American community-based development. At Limitless Horizons Ixil, he is responsible for impact evaluation, managing capacity building with local staff, alumni programming, and organizational strengthening.
Fun fact: Jason is convinced that coconut oil, baking soda, vinegar, and green tea are enough for practically all one's shampoo, conditioner, soap, deodorant, toothpaste, and other household-cleaning needs… plus they're all edible!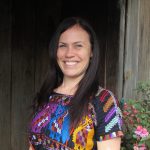 Katie (Katalina) Allen
International Coordinator
Katie joins us from Seattle, Washington, where she was born and raised. While earning her bachelor's degree from the University of Washington, she traveled to Bangladesh to visit a friend's family and discovered a lifelong passion for international development. Before arriving in Guatemala, she lived in Oaxaca, Mexico, for three years, where she worked with a local microfinance and business education nonprofit, collaborated with local artisans, and tried every type of mole sauce. She is currently pursuing a distance-learning master's degree in international development. As the International Coordinator, Katie is responsible for managing fundraising and communication outlets, maintaining relationships with donors and sponsors, organizing volunteer and tourism activities and trips, program support, and capacity building with the local staff.
Fun fact: Katie loves to cook and often picks travel destinations based on the local cuisine!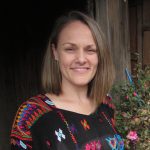 Michele Ludwig
Operations and Development Associate
Michele hails from Hamilton, Ontario, a city about an hour from both Toronto and Niagara Falls in Canada. Though her undergraduate studies focused on math and science education, she quickly learned that her greatest passions fell outside of the classroom, more broadly with the availability of quality education for all worldwide. This led her to work with a Canadian nonprofit partnering with schools throughout Central America and Africa, program evaluation in Honduras and the Dominican Republic, and the completion of a post-graduate certificate in international development. At Limitless Horizons Ixil, Michele is responsible for program monitoring and evaluation, grant writing and management, accounting, and program support.
Fun fact: Michele's first introduction to Latin America and the Spanish language happened in her early teens when her family prepared for the arrival of a stepsister adopted from Guatemala as an infant!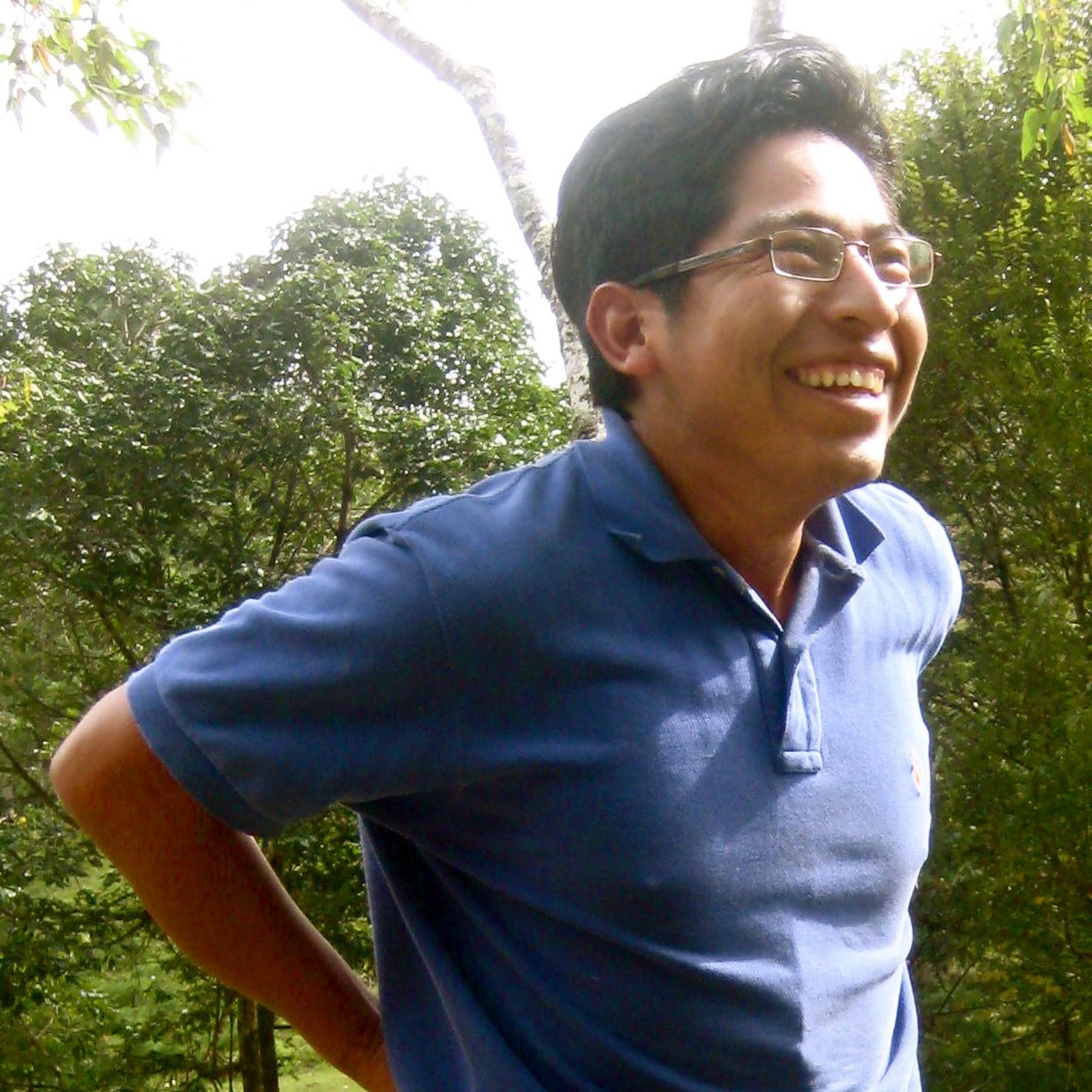 Pedro Caba Asicona
Co-Founder & Advisory Director
Pedro grew up in Chajul during and immediately after the civil war when the community had very few educational opportunities. He was raised working in the fields, carrying firewood, and shining shoes to make a little money. Through sacrifice, luck, and very hard work Pedro became the first person from Chajul to attend university and obtain a bachelor's degree. He completed a certificate in Maya World Studies and his degree in Civil Engineering at the University of San Carlos in Guatemala City. He has earned his Master of Engineering degree and now works to improve water infrastructure in San Marcos, Guatemala. Since co-founding Limitless Horizons Ixil in 2004 with a more hands-on role in its first few years, Pedro's role is now advisory and he supports Limitless Horizons Ixil with guidance on government relations, legal compliance, and financial security in Guatemala and he has served as guide for visiting groups.
Fun fact: Pedro's favorite time to visit Chajul is during feria, the annual town fair. 

Antonio Laynez Batz, Operations Intern
Elisa Melchora Mendoza Pacheco, Library Intern
Maria Mateo Bop, Artisan Intern
Rosa Puente Laynez, Library Intern